Specialists and Extras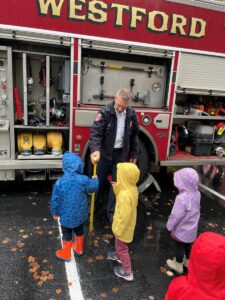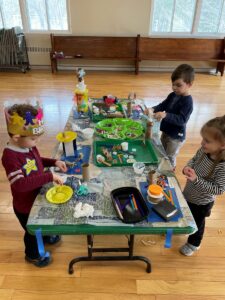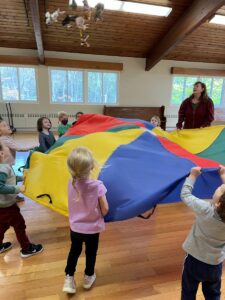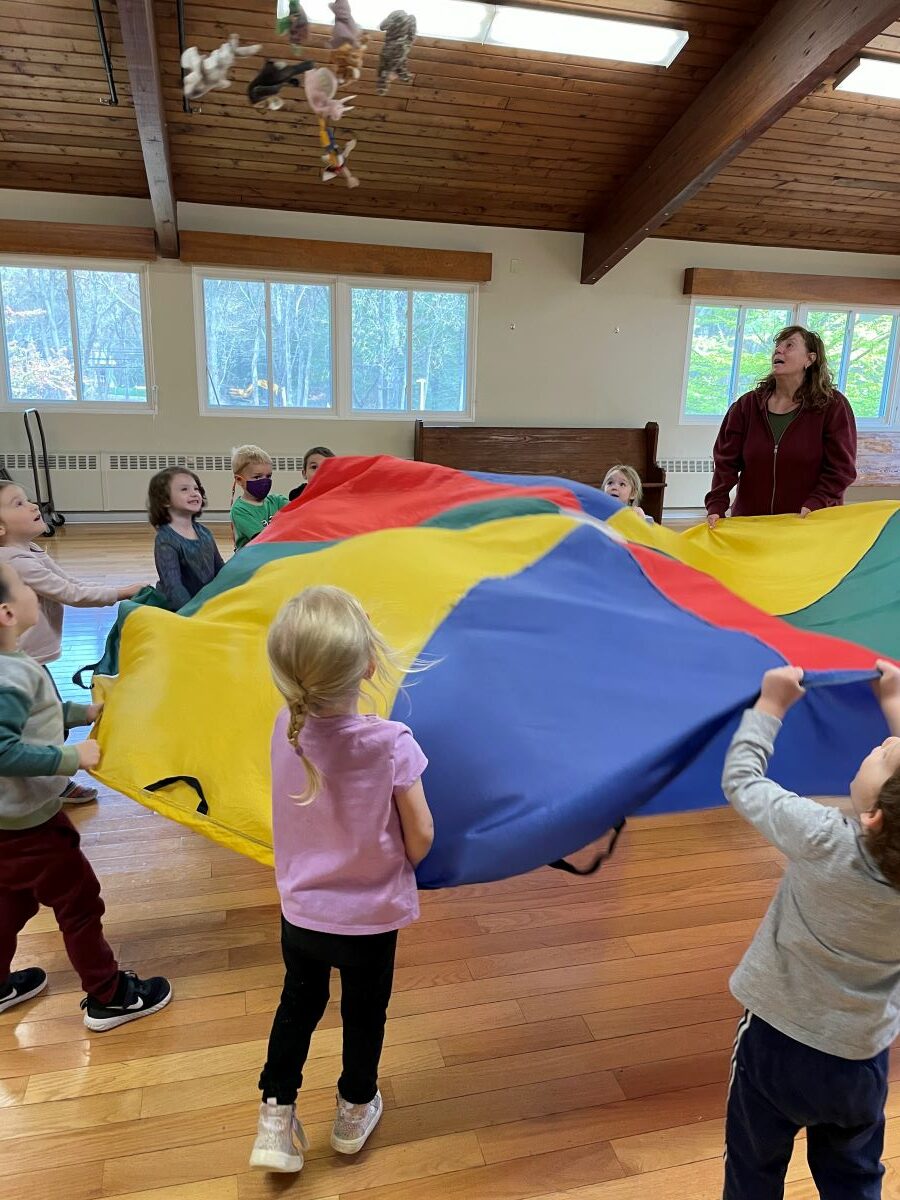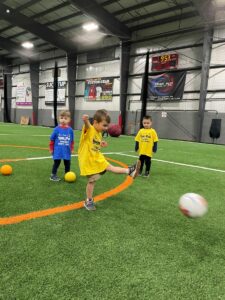 Music
We enjoy Music time with Mrs. Baird, once a month for a half hour per class. While singing and engaging in music, we learn to regulate our body movement, improve language development, develop self-expression and enrich cognitive and memory skills.
Creative Movement
We provide Creative Movement classes with Mrs. Silk, once a month for a half hour per class. The children develop gross motor skills, improve body awareness and strengthen muscles while moving to music and participating in parachute games.
School-wide Events
We offer a variety of school-wide events that take place right at Westford Preschool. Some of these events include the following:
Class Holiday Parties – Children enjoy special snacks, donated by parents, to celebrate upcoming holidays.
Make-It Day – A day of creativity and Earth Day awareness creating art using recycled materials.
Sports Day – A day to explore sport such as gymnastics, hockey, lacrosse, soccer and basketball.
Beach Day – A day of water play and games in our outdoor play areas.
Field Trips
We offer both In-House and Bus Field Trips. For our In-House field trips we bring in special performers or programs to enrich our own curriculum. These could include a visit from the fire department, puppeteers, story-tellers, owl demonstrations, animal farms, musicians and more! Once yearly, we take a bus field trip to a local site.